Guidance for full opening: schools - Expectation and deployment of ITT trainees
Guidance for full opening: schools - Expectation and deployment of ITT trainees
29 August 2020 (by admin)
DfE Guidance Guidance for full opening: schools Updated 28 August 2020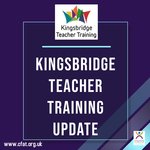 We strongly encourage schools to consider hosting ITT trainees. Demand for teacher training is high this year and, while it is understandable that schools will have prioritised other activity, there is a risk that insufficient training places will be available. ITT trainees have the potential to play a significant role in supporting schools. Schools should consider how they could host ITT trainees, and discuss with relevant ITT providers how this can be done flexibly and innovatively to help meet both school and trainee needs. Deployment decisions will need to take into account the skills and capacity of the trainees in question.
Trainees could:
take responsibility, with the usual mentor oversight, for small groups of pupils across or within years, adapting resources for such groups, creating online learning materials, re-planning sequences of lessons or delivering catch-up lessons
be engaged in wider professional activity, for instance tackling pupil, family and school needs by learning about, identifying and addressing challenges such as vulnerability, mental health problems or safeguarding issues
develop or engage in working groups to share best practice around resilience, commitment and team-working
work in pairs or groups to co-plan, co-teach and co-assess lessons with their mentors or other trainees. Paired and group placements, where these are possible, benefit trainees, mentors and teaching staff, promoting a greater sense of team collaboration, ongoing professional learning and reductions in workload
This is not intended to be exhaustive and ITT partnerships will need to ensure they have identified and comply with all legislation and guidance relevant to ITT.
Share this: