DfE announces new approach to professional skills test for teachers
DfE announces new approach to professional skills test for teachers
19 July 2019 (by admin)
The DfE's plans to implement a new approach to the professional skills test for trainee teachers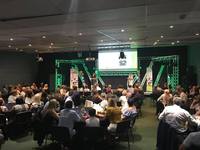 To support the commitments made in its 'Teacher Recruitment and Retention Strategy', the DfE has announced that it is introducing a new approach to assessing the numeracy and literacy skills of prospective teachers, which will replace the existing skills tests.
The new system will assess trainees against a set of fundamental maths and English skills by the end of their ITT – this will allow universities and schools to better identify each trainee's individual needs and offer them extra support where needed.
New guidance on the fundamental maths and English skills approach will be developed by the DfE, in partnership with the STA, and a more detailed announcement on the implementation of the new approach will be made in September when interim guidance is published.