ITT providers to assess "fundamental English and mathematics" skills of trainees
ITT providers to assess "fundamental English and mathematics" skills of trainees
16 September 2019 (by admin)
The DfE have confirmed to ITT providers that they will have to assess and offer assurance for the English and maths skills of trainee teachers.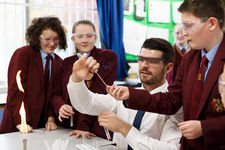 ITT providers to assess English and maths skills of trainee teachers
An email sent from the DfE to ITT providers has revealed that from April 2020, it will be an accreditation requirement for providers to assure that trainees have English and maths skills either during the selection process or training programme.
Trainees will be responsible for addressing any shortfalls in their ability, but providers will have to guarantee their trainees have the skills.
The DfE has not outlined how providers are expected to support or assess trainees, with the email saying: "Fundamental English and mathematics may be implemented, supported and assured in different ways by different ITT providers."
These plans have been announced after the government decided to scrap the QTS numeracy and literacy tests.
James Noble-Rogers, the executive director of the Universities Council for the Education of Teachers, said the new requirements are a "sensible and pragmatic response" to the removal of the QTS test.
Mr Noble-Rogers said: "It will do away with an unnecessary barrier to recruitment and save money, while at the same time ensuring continued high standards."
Share this: